Otoño Acrylic and Ink on Canvas 36 x 24 in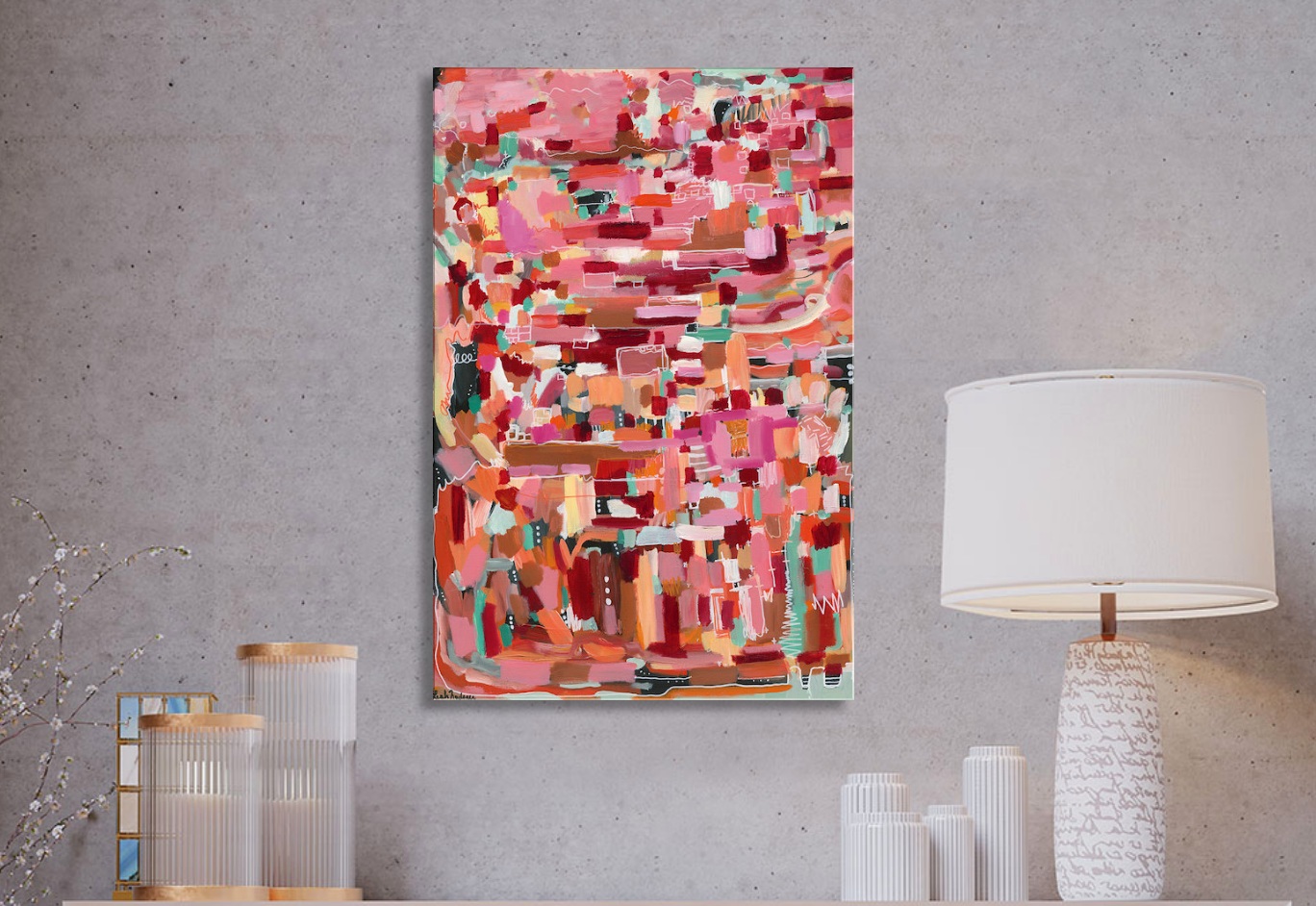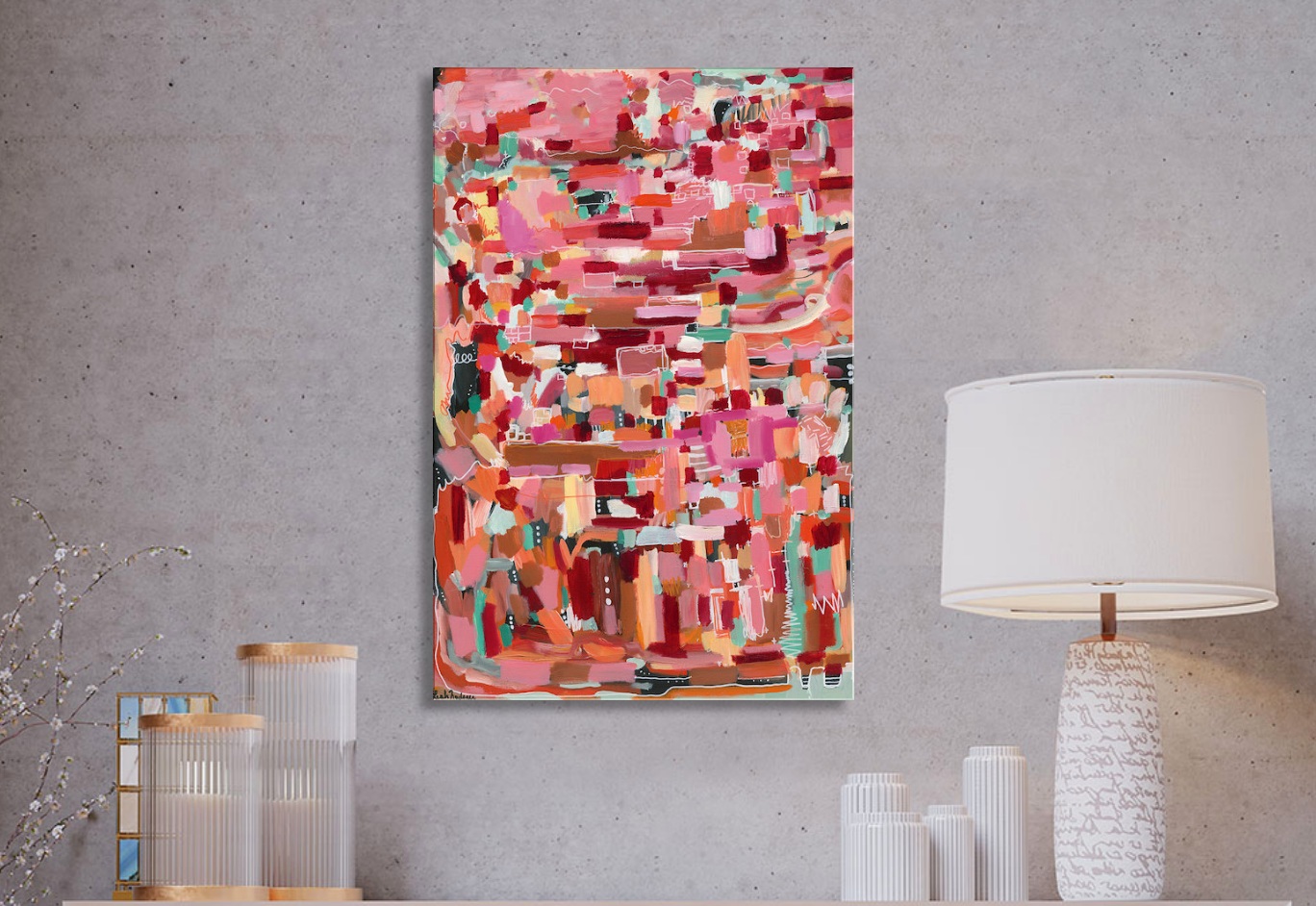 Otoño Acrylic and Ink on Canvas 36 x 24 in
36 x 24 x 1.5 inches, hand crafted acrylic painting on canvas
This painting is super special to my art journey. It was the first time I challenged myself to use colors I normally would have shied away from, because I didn't know color theory. For this painting, I embraced the color wheel and delved into hues I wasn't familiar with, but I fell in love with them. The completion of this painting sparked my 2017 "Pink Autumn" collection, finding new found confidence in warm shades.
Because it's on gallery wrapped canvas, this thick and sturdy painting will not need to be framed. Instead, the sides are painted a color of your choosing, typically a color that already exists within the painting to accentuate it. I will contact you as soon as you purchase to determine delivery options- if you're a local I can hand deliver this piece to you at your home, no fuss!
This Autumnal painting looks great in any orientation you may choose! I had such a blast making this one and it has so much detail! Check out the photos to see close-ups.
Love it? Don't wait. There's only 1 of these available.
About the painting:
36 x 24 x 1.5 inches
The sides of the painting are museum style and will be painted black unless you prefer a different color. No frame necessary, as the sides are bold and have a 3D effect
This painting is a limited edition painting by abstract artist Leah Nadeau. Buy it before it's gone! It will not be recreated or reproduced.
Read more about my story here: https://leahnadeau.com/about-leah/
Shipping: $95 in the continental US.
International: contact me before you purchase so I give you a shipping estimate. It can range from $30 - $200 depending on the size of the piece and if you want it shipped as is, or in a tube. hello@leahnadeau.com