Retro Rebel 30 x 15 in - Retro Nadeau Series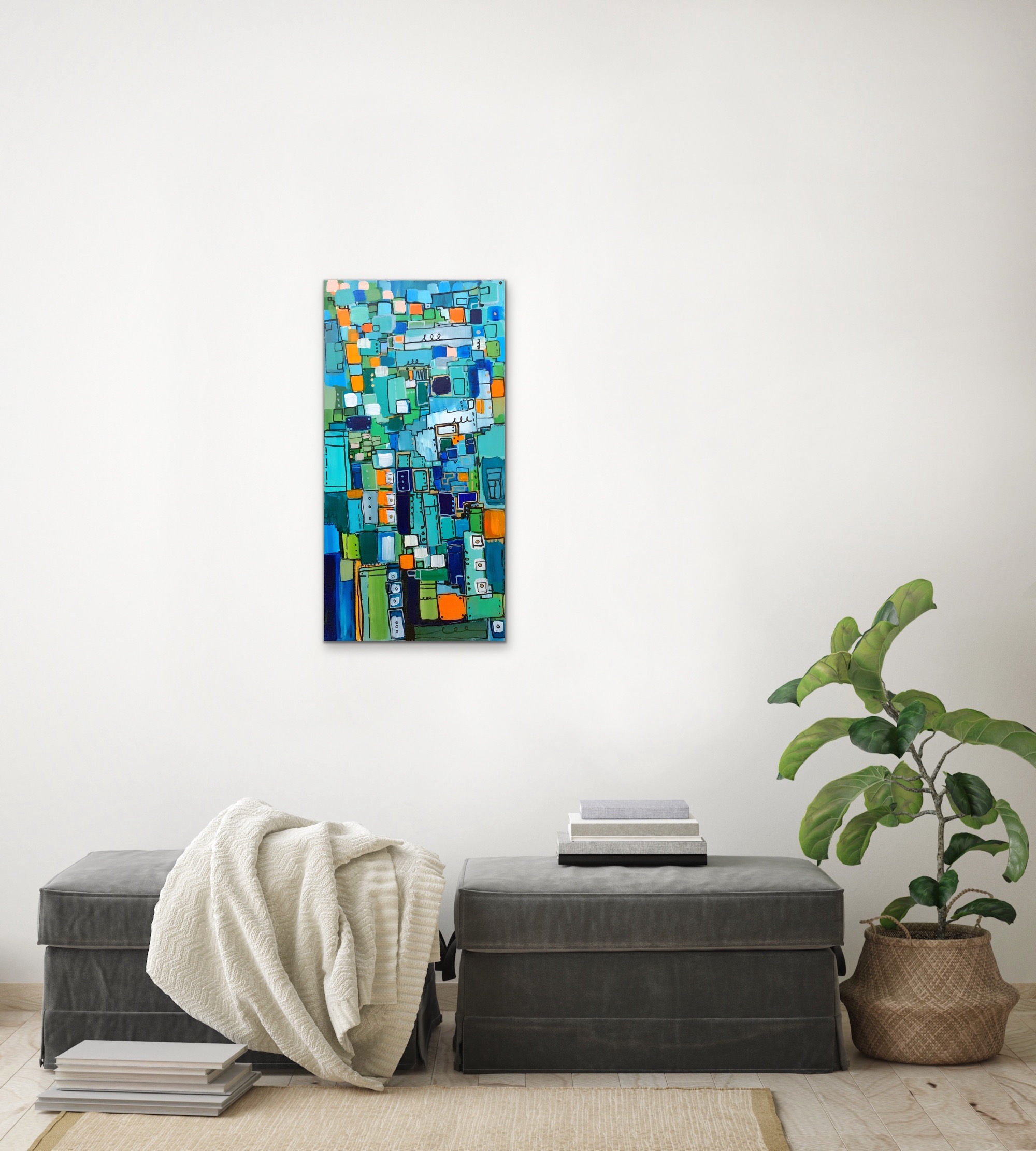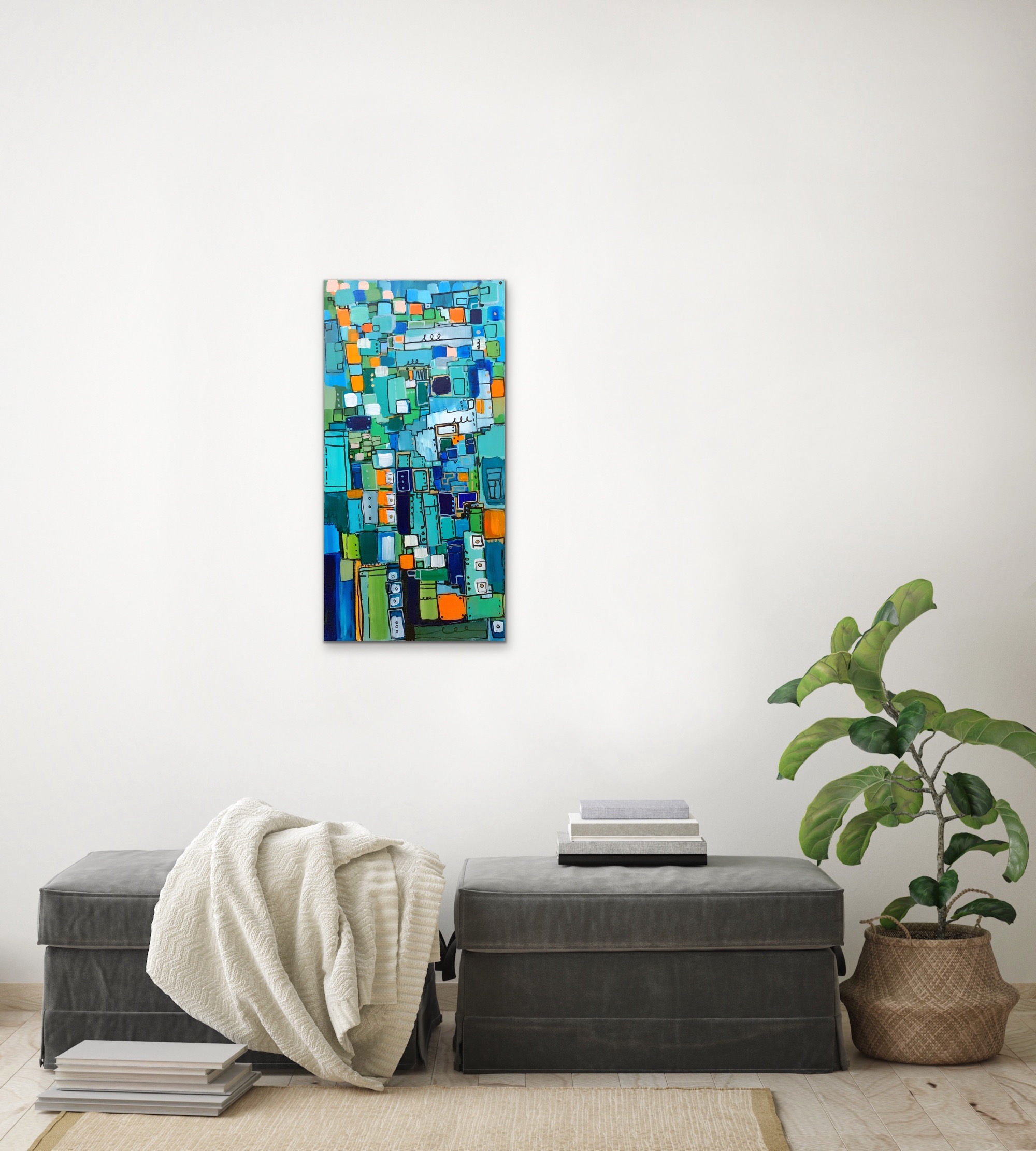 Retro Rebel 30 x 15 in - Retro Nadeau Series
"Retro Rebel" hand crafted acrylic painting on canvas
Love it? Don't wait. There's only 1 of these available.
This piece is part of my Retro Nadeau Series
Materials: Museum quality canvas, archival acrylic paints, gesso to seal the painting from damage, water and UV rays.
This is a Mid Century Modern inspired piece that was made here in my home studio in Ann Arbor, Michigan. It reminds me of a piece that I made this Spring called Anything is Possible, which has a similar color palette.
What I love about this one is that it has multiple shades of blue and green, which are my two favorite colors. The detailing and line work is in black and gold acrylic paint, which adds a bold pop.
This canvas is thick and sturdy - museum quality and will last generations if treated kindly! All paints used to create this painting are of archival quality, and will also last for years to come. Sides come either as is, or painted dark blue, or black. Your choice!
About the painting:
30 x 15 x 1.5 inches
The sides of the painting are museum style and will be painted green unless you prefer a different color. No frame necessary, as the sides are bold and have a 3D effect
This painting is a limited edition painting by abstract artist Leah Nadeau. Buy it before it's gone! It will not be recreated or reproduced.
Read more about my story here: https://leahnadeau.com/about-leah/
Shipping is $45 in the continental US.
International: contact me before you purchase so I give you a shipping estimate. It can range from $30 - $200 depending on the size of the piece and if you want it shipped as is, or in a tube. hello@leahnadeau.com