Blue Ribbon 36 x 24 inches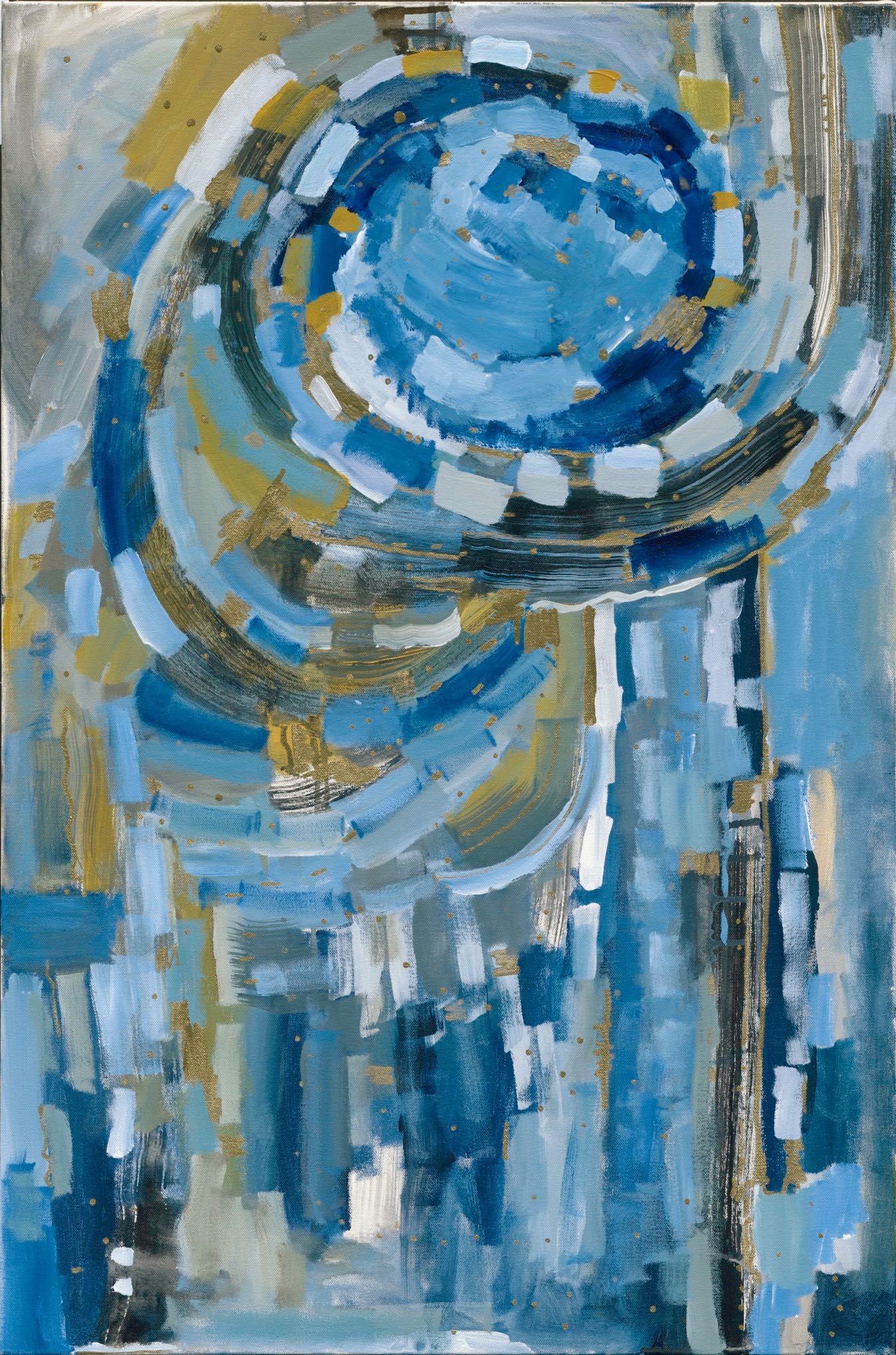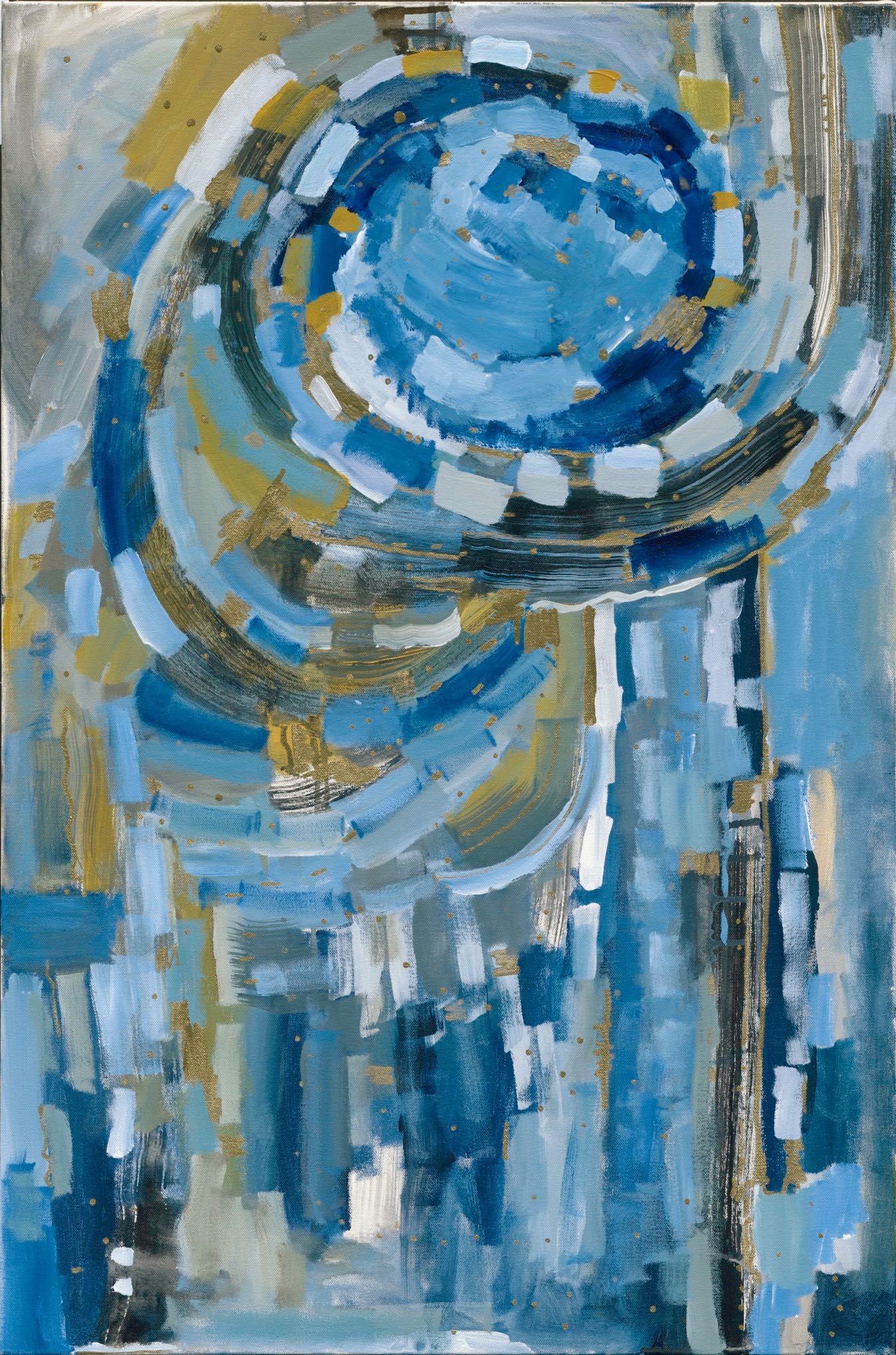 Blue Ribbon 36 x 24 inches
"Blue Ribbon" 36 x 24 x 1.5 inches , oil and acrylic on canvas
Swirly shades of blue grey and yellow come together to make this neutral toned painting come to life. The gold highlights on the canvas will shine at night when the lights catch the canvas. It's like fireflies!
This painting is called Blue Ribbon because it reminds me of a ribbon I would win competitively horseback riding growing up. I was an equestrian from age 8-20 and I loved competition in horse shows here in Michigan. Growing up I had a horse named Sailor and a pony named Chip.
Growing up I loved to spent hours at the barn riding, brushing the horses, doing anything I could to be at the stable. I miss riding, but because of my neck issues my doctor doesn't recommend I ride anymore. I still love horses, though. They are beautiful and once you bond with a horse it's a friend for life.
Love it? Don't wait. There's only 1 of these in the world.
About the painting:
36 x 24 x 1.5 inches
The sides of the painting are museum style and are painted light grey unless you prefer a different color. No frame necessary, as the sides are bold and have a 3D effect
This painting is a limited edition painting by abstract artist Leah Nadeau. Love it?! Buy it before it's gone! It's a one of a kind collector's item. It will not be recreated or reproduced.
Read more about my story here: https://leahnadeau.com/about-leah/
Shipping is $50 in the US. If you're a local Michigander within 2 hours of Ann Arbor, please contact me about local pickup or delivery. A discount may be available if the customer is willing to pick up the painting from my studio.
International shipping calculated upon purchase. International: contact me before you purchase so I give you a shipping estimate. It can range from $30 - $200 depending on the size of the piece and if you want it shipped as is, or in a tube. hello@leahnadeau.com