"When We Were Kids"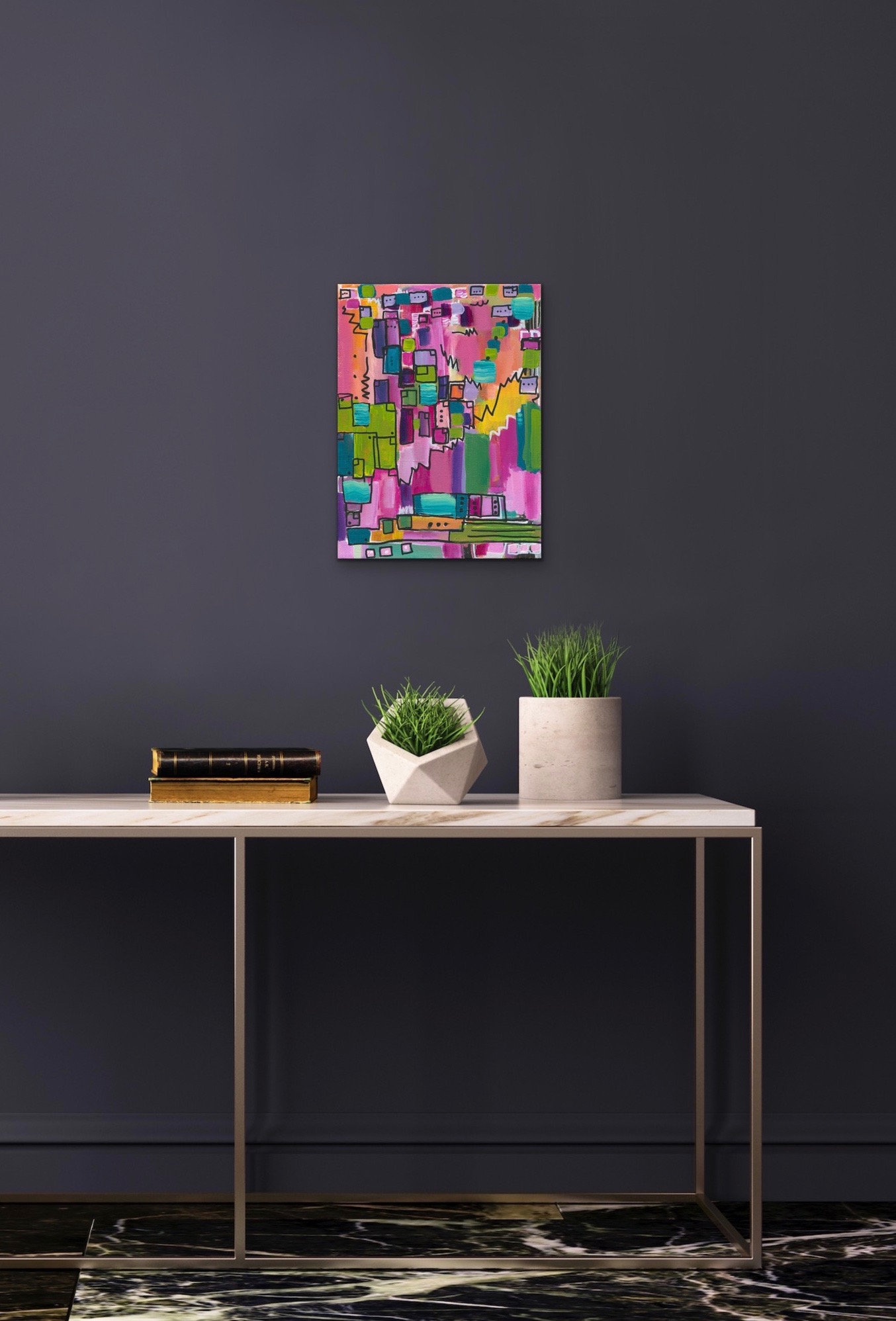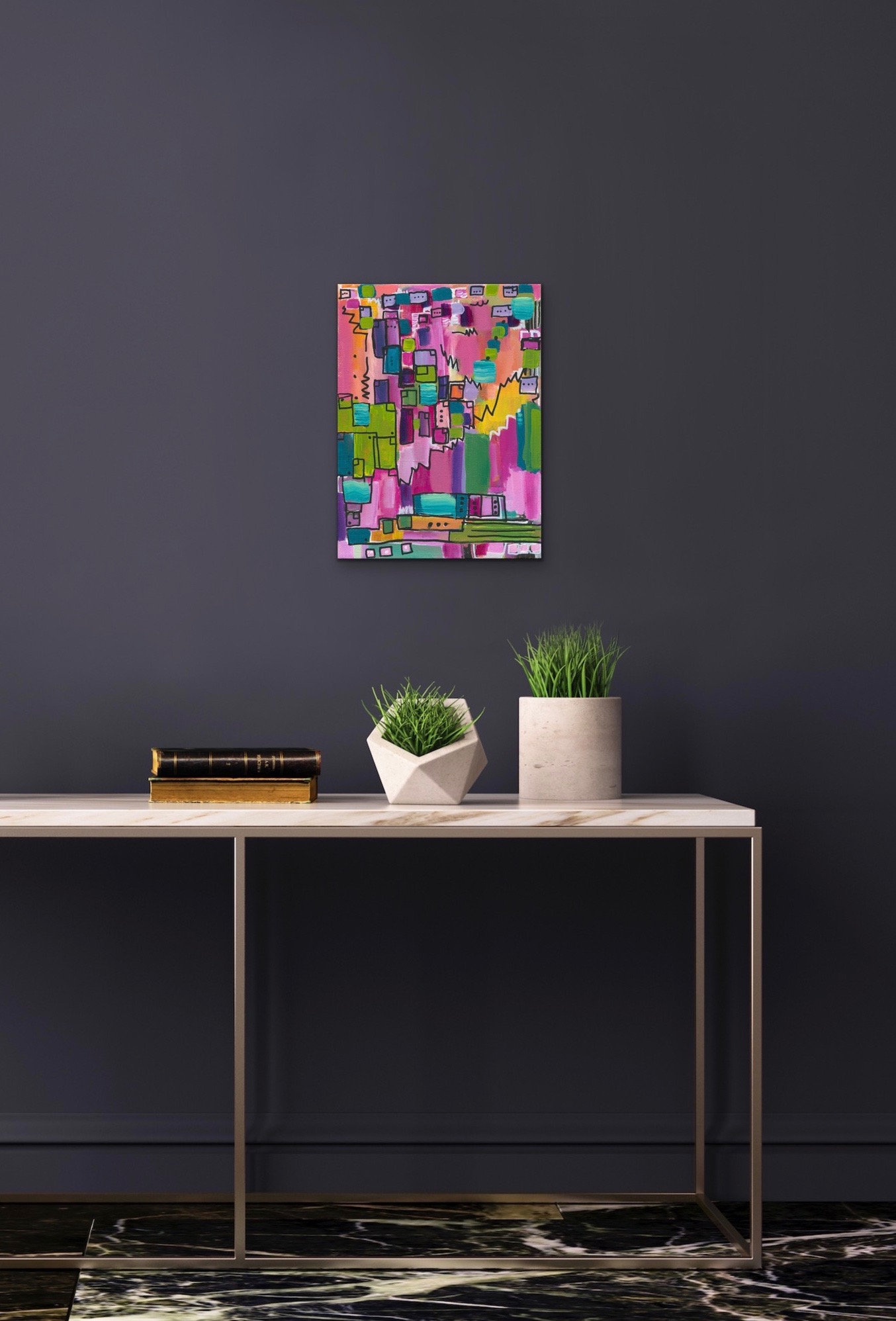 "When We Were Kids"
12 x 16 x .75 in
Shipping free in US.
International: contact me before you purchase so I give you a shipping estimate. It can range from $30 - $200 depending on the size of the piece and if you want it shipped as is, or in a tube. hello@leahnadeau.com
I get asked a lot if my paintings have meaning behind their names, and the answer is a resounding yes. Each painting has to resonate with me and what inspires me to create.
Although what inspires me to create joyfully bold paintings is love, my artistic style is influenced by the culture of America from the midcentury.
Many times my work is named after events in American history, often times those portrayed in films. I'm a huge film nerd that did my masters degree in film theory, so many paintings are named after movies I studied.
In this case, however, this painting is named after nostalgia, that feeling of bliss when you were a kid. When I paint, memories come flooding back into my memory that I had lost forever. This painting was no exception. Stroke by stroke I remembered the fun times I had in middle school. When bullying was my biggest problem. Oh to be young again!